Passport to Savings

Why Spend your time working in a Cubicle…
Purchase your passport to Vacation Savings!
IN ADDITION TO YOUR MEMBERSHIP PERKS YOU SAVE 10% AT ANY OF OUR GALVESTON ISLAND RESORTS!

Here you'll find all the tools you need to unlock your savings, with access to amazing Get-A-Ways at spectacular prices, cruises including Alaska, the Mediterranean, or Short excursions like Mexico, Airline savings, Rental Cars, Hotels and connection to our VIP Concierge service. Purchase your membership now to make this lifestyle your reality!
PURCHASE YOUR MEMBERSHIP TODAY!
SPECIAL INTRO PRICE…
Regular Price $239 Now $199
Barbados
From $279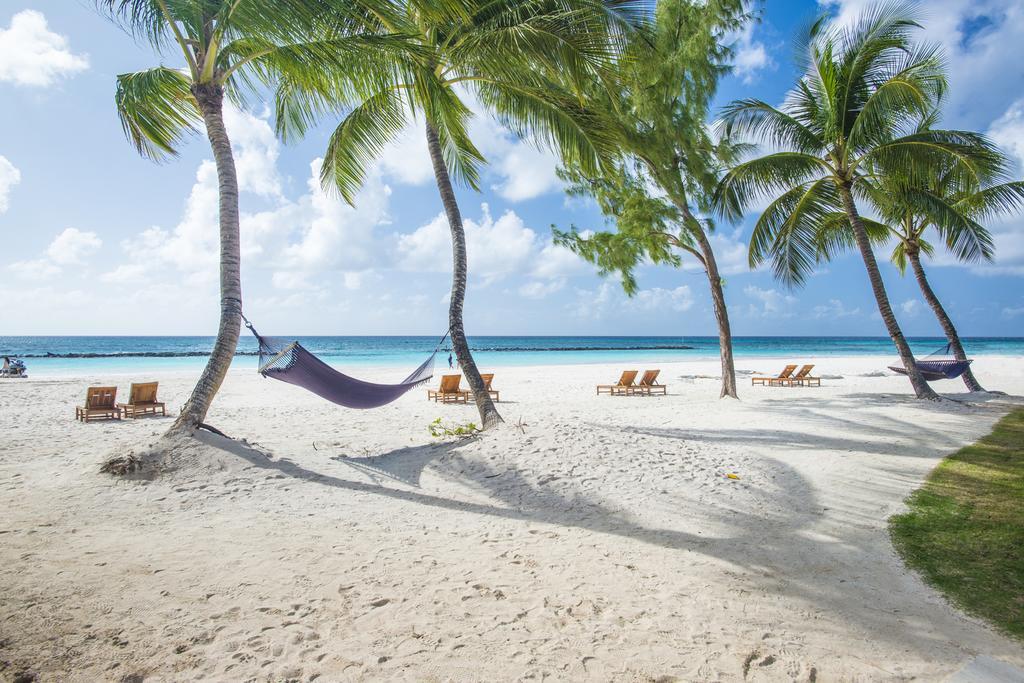 Barbados is an eastern Caribbean island and an independent British Commonwealth nation. Bridgetown, the capital, is a cruise-ship port with colonial buildings and Nidhe Israel, a synagogue founded in 1654. Around the island are beaches, botanical gardens, the Harrison's Cave formation, and 17th-century plantation houses like St. Nicholas Abbey. Local traditions include afternoon tea and cricket, the national sport.
The Poconos Pennsylvania
From $749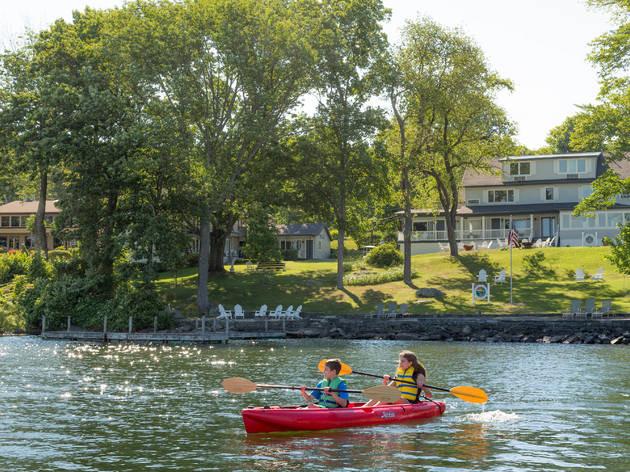 The Pocono Mountains, or Poconos, encompass forested peaks, lakes and valleys in the U.S. state of Pennsylvania. On the eastern edge is the bird-rich Delaware Water Gap, with river beaches and recreation facilities. Trails and bridges connect the waterfalls at nearby Bushkill Falls. Resorts dot the area, many with ski runs and water parks. Boat launches offer access to fishing in Lake Wallenpaupack to the north.
Branson, Missouri
From $279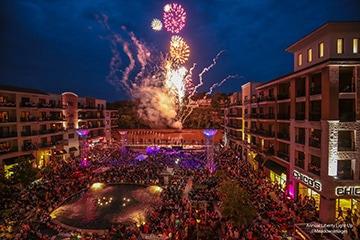 Branson is an Ozark town in southwest Missouri known as a family vacation destination. Its 76 Country Boulevard is famously lined with theaters, which once hosted mostly country music performers but today present diverse entertainment. Also along the strip are the Marvel Cave, the Wild West-style Dolly Parton's Dixie Stampede Dinner Attraction and Silver Dollar City, an 1800s-themed amusement park with live music.
Oahu, Hawaii
From $929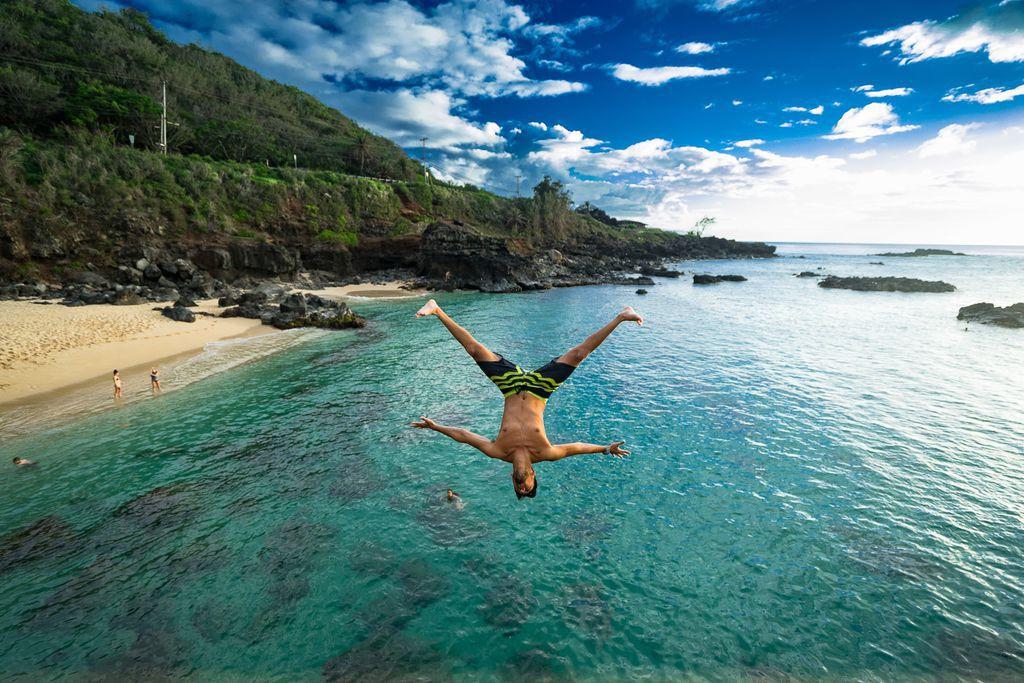 Oahu is a U.S. island in the Central Pacific, part of the Hawaiian island chain and home to the state capital, Honolulu. Highlights of the city include historic Chinatown and the Punchbowl, a crater-turned-cemetery. Waikiki is an iconic beach, dining and nightlife area.
LEISURE TIME PASSPORT MEMBERSHIP BENEFITS SUMMARY
Resort Get-A-Ways
Full Weeks of condo-style accommodations in popular vacation destinations worldwide

Deeply discounted pricing with best price guarantee

Availability open up to 18 months in advance to 24 hours before traveling

Book online or by phone



Full Weeks of condo-style accommodations in popular vacation destinations worldwide
Deeply discounted pricing with best price guarantee
Availability open up to 18 months in advance to 24 hours before traveling
Book online or by phone
Full Weeks of condo-style accommodations in popular vacation destinations worldwide
Deeply discounted pricing with best price guarantee
Availability open up to 18 months in advance to 24 hours before traveling
Book online or by phone
Full Weeks of condo-style accommodations in popular vacation destinations worldwide
Deeply discounted pricing with best price guarantee
Availability open up to 18 months in advance to 24 hours before traveling
Book online or by phone
Full Weeks of condo-style accommodations in popular vacation destinations worldwide
Deeply discounted pricing with best price guarantee
Availability open up to 18 months in advance to 24 hours before traveling
Book online or by phone
Full Weeks of condo-style accommodations in popular vacation destinations worldwide
Deeply discounted pricing with best price guarantee
Availability open up to 18 months in advance to 24 hours before traveling
Book online or by phone
Full Weeks of condo-style accommodations in popular vacation destinations worldwide
Deeply discounted pricing with best price guarantee
Availability open up to 18 months in advance to 24 hours before traveling
Book online or by phone
Full Weeks of condo-style accommodations in popular vacation destinations worldwide
Deeply discounted pricing with best price guarantee
Availability open up to 18 months in advance to 24 hours before traveling
Book online or by phone
Full Weeks of condo-style accommodations in popular vacation destinations worldwide
Deeply discounted pricing with best price guarantee
Availability open up to 18 months in advance to 24 hours before traveling
Book online or by phon
VIP Concierge
Get personalized assistance 24/7 at home or away

Full Weeks of condo-style accommodations in popular vacation destinations worldwide
Deeply discounted pricing with best price guarantee
Availability open up to 18 months in advance to 24 hours before traveling
Book online or by phone
Full Weeks of condo-style accommodations in popular vacation destinations worldwide
Deeply discounted pricing with best price guarantee
Availability open up to 18 months in advance to 24 hours before traveling
Book online or by phone
Full Weeks of condo-style accommodations in popular vacation destinations worldwide
Deeply discounted pricing with best price guarantee
Availability open up to 18 months in advance to 24 hours before traveling
Book online or by phone
Full Weeks of condo-style accommodations in popular vacation destinations worldwide
Deeply discounted pricing with best price guarantee
Availability open up to 18 months in advance to 24 hours before traveling
Book online or by phone
Full Weeks of condo-style accommodations in popular vacation destinations worldwide
Deeply discounted pricing with best price guarantee
Availability open up to 18 months in advance to 24 hours before traveling
Book online or by phone
Full Weeks of condo-style accommodations in popular vacation destinations worldwide
Deeply discounted pricing with best price guarantee
Availability open up to 18 months in advance to 24 hours before traveling
Book online or by phone
Full Weeks of condo-style accommodations in popular vacation destinations worldwide
Deeply discounted pricing with best price guarantee
Availability open up to 18 months in advance to 24 hours before traveling
Book online or by phone
Full Weeks of condo-style accommodations in popular vacation destinations worldwide
Deeply discounted pricing with best price guarantee
Availability open up to 18 months in advance to 24 hours before traveling
Book online or by phon
Hertz Gold Plus Rewards
Earn bonus points on qualifying rentals to use for up to two free weekend rental days

Full Weeks of condo-style accommodations in popular vacation destinations worldwide
Deeply discounted pricing with best price guarantee
Availability open up to 18 months in advance to 24 hours before traveling
Book online or by phone
Full Weeks of condo-style accommodations in popular vacation destinations worldwide
Deeply discounted pricing with best price guarantee
Availability open up to 18 months in advance to 24 hours before traveling
Book online or by phone
Full Weeks of condo-style accommodations in popular vacation destinations worldwide
Deeply discounted pricing with best price guarantee
Availability open up to 18 months in advance to 24 hours before traveling
Book online or by phone
Full Weeks of condo-style accommodations in popular vacation destinations worldwide
Deeply discounted pricing with best price guarantee
Availability open up to 18 months in advance to 24 hours before traveling
Book online or by phone
Full Weeks of condo-style accommodations in popular vacation destinations worldwide
Deeply discounted pricing with best price guarantee
Availability open up to 18 months in advance to 24 hours before traveling
Book online or by phone
Full Weeks of condo-style accommodations in popular vacation destinations worldwide
Deeply discounted pricing with best price guarantee
Availability open up to 18 months in advance to 24 hours before traveling
Book online or by phone
Full Weeks of condo-style accommodations in popular vacation destinations worldwide
Deeply discounted pricing with best price guarantee
Availability open up to 18 months in advance to 24 hours before traveling
Book online or by phone
Full Weeks of condo-style accommodations in popular vacation destinations worldwide
Deeply discounted pricing with best price guarantee
Availability open up to 18 months in advance to 24 hours before traveling
Book online or by phon
Hotel Discounts
Save up to 65% at select hotels when booking with special Leisure Time Passport Member Deals

Full Weeks of condo-style accommodations in popular vacation destinations worldwide
Deeply discounted pricing with best price guarantee
Availability open up to 18 months in advance to 24 hours before traveling
Book online or by phone
Full Weeks of condo-style accommodations in popular vacation destinations worldwide
Deeply discounted pricing with best price guarantee
Availability open up to 18 months in advance to 24 hours before traveling
Book online or by phone
Full Weeks of condo-style accommodations in popular vacation destinations worldwide
Deeply discounted pricing with best price guarantee
Availability open up to 18 months in advance to 24 hours before traveling
Book online or by phone
Full Weeks of condo-style accommodations in popular vacation destinations worldwide
Deeply discounted pricing with best price guarantee
Availability open up to 18 months in advance to 24 hours before traveling
Book online or by phone
Full Weeks of condo-style accommodations in popular vacation destinations worldwide
Deeply discounted pricing with best price guarantee
Availability open up to 18 months in advance to 24 hours before traveling
Book online or by phone
Full Weeks of condo-style accommodations in popular vacation destinations worldwide
Deeply discounted pricing with best price guarantee
Availability open up to 18 months in advance to 24 hours before traveling
Book online or by phone
Full Weeks of condo-style accommodations in popular vacation destinations worldwide
Deeply discounted pricing with best price guarantee
Availability open up to 18 months in advance to 24 hours before traveling
Book online or by phone
Full Weeks of condo-style accommodations in popular vacation destinations worldwide
Deeply discounted pricing with best price guarantee
Availability open up to 18 months in advance to 24 hours before traveling
Book online or by phon
Cruises
Find your perfect cruise from short to long excursions
Exotic cruises in Japan, Mediterranean or glacial mass excursions in Alaska
Members Only Pricing with no booking fees
Access to On-board credits, cash-back deals, and special offers
Full Weeks of condo-style accommodations in popular vacation destinations worldwide
Deeply discounted pricing with best price guarantee
Availability open up to 18 months in advance to 24 hours before traveling
Book online or by phone
Full Weeks of condo-style accommodations in popular vacation destinations worldwide
Deeply discounted pricing with best price guarantee
Availability open up to 18 months in advance to 24 hours before traveling
Book online or by phone
Full Weeks of condo-style accommodations in popular vacation destinations worldwide
Deeply discounted pricing with best price guarantee
Availability open up to 18 months in advance to 24 hours before traveling
Book online or by phone
Full Weeks of condo-style accommodations in popular vacation destinations worldwide
Deeply discounted pricing with best price guarantee
Availability open up to 18 months in advance to 24 hours before traveling
Book online or by phone
Full Weeks of condo-style accommodations in popular vacation destinations worldwide
Deeply discounted pricing with best price guarantee
Availability open up to 18 months in advance to 24 hours before traveling
Book online or by phone
Full Weeks of condo-style accommodations in popular vacation destinations worldwide
Deeply discounted pricing with best price guarantee
Availability open up to 18 months in advance to 24 hours before traveling
Book online or by phone
Full Weeks of condo-style accommodations in popular vacation destinations worldwide
Deeply discounted pricing with best price guarantee
Availability open up to 18 months in advance to 24 hours before traveling
Book online or by phone
Full Weeks of condo-style accommodations in popular vacation destinations worldwide
Deeply discounted pricing with best price guarantee
Availability open up to 18 months in advance to 24 hours before traveling
Book online or by phon
Dining Connection
VIP Perks at over 250 partner restaurants in the World's top markets

Travel Services
Purchase airline tickets, reserve your seat on a sightseeing tour, get theme park tickets in advance, rental cars, trip protection and more

Dining and Leisure Discounts

Discounts at thousands of participating restaurants and retail outlets across the USA and Canada

Entertainment® App from SaversGuide®

Leisure Time Passport members can enjoy 5% off hundreds of gift cards for movie theaters, retail outlets and restaurants
Airport Lounge Membership Discount

Special pricing for a Priority Pass™ membership to gain access to airport lounges worldwide

Guest Gift Certificates

Share your lifestyle of traveling in style and give your family or friends a special Get-A-Way

Golf Connection

Access to over 1,000 private courses along with special privileges including 15% discount off golf equipment

City Guides

Discover restaurants, nightlife must-see attractions and more

Travel Planning From Anywhere

New and improved leisuretimepassport.com makes it easy to enjoy all membership benefits whether using a desktop computer or mobile device